Frog Designs is out of this world!!!
Recently I had the chance to hear Timothy Morey of Frog Design at Bloomberg Businessweek Design 2014. I found all of the work he was doing at Frog to be very inspiring. I wanted to find out a little more about Frog.
Frog is a global innovation firm founded in 1969 by industrial designer Hartmut Esslinger in Mutlangen, Germany as "Esslinger Design". Soon after it moved to Altensteig, Germany, and then to Palo Alto, California, and ultimately to its current headquarters in San Francisco, California. The name was changed to Frogdesign in 1982 (the name apparently originating from an acronym for Esslinger's home country, the Federal Republic of Germany), then to Frog Design in 2000, and finally to frog in 2011.
Originally geared towards industrial design, Frog has expanded its capabilities and now call itself a "global innovation firm" that creates and brings to market products, services and experiences. Many of its most famous designs are of consumer electronics and computers.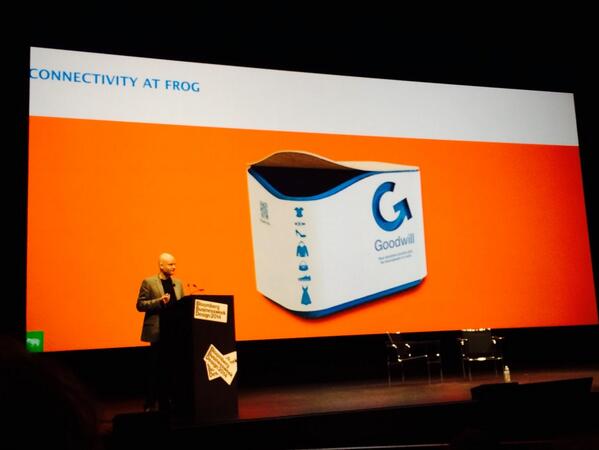 Timothy Morey of Frog Design at Bloomberg Businessweek Design 2014