Monetization Workshop: Monetization Strategies!!!!!
The Application Developers Alliance, in partnership with the Business and Revenue Working Group, is hosting a series of Monetization Workshops to help developers, startups and app publishers find the path to mobile app profitability. Industry leaders will discuss the pros and cons of monetization strategies and tools, the value of new products, and the information every publisher should have when considering a revenue platform and partner.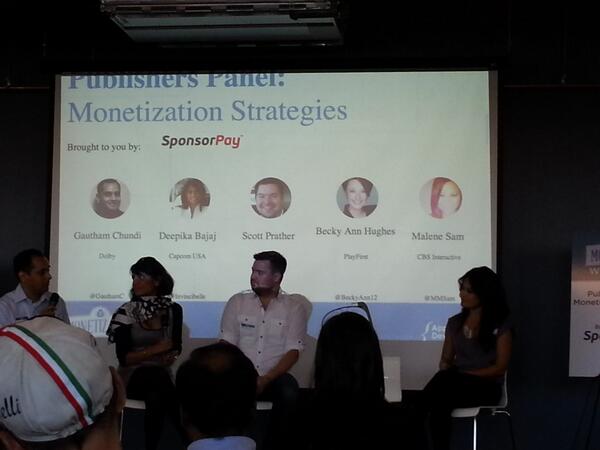 Publishers Panel - Monetization Strategies:
Leading publishers share their experience and expertise developing monetization strategies for their apps, the importance of early adoption and the pros and cons of options like in-app purchases, freemium models, referral marketing, and virtual currency.
Gautham Chundi (Dolby)
Deepika Bajaj (Capcom)
Scott Prather (PlayPhone)
Becky Ann Hughes (PlayFirst)
Malene Sam (CBS Interactive)